ONLY TOP GEAR CAN CATCH A GIANT PREDATOR!

With a great safety record and the best extreme angling gear on the market today, River Monster Fishing Adventures has everything you need to land a monster Sturgeon plus the know-how to do so.
Our Penn, Quatumor Shamano reels spooled with 150-200 pd test line on both Beef Stick and Ugly Stick rods are the industry standard and designed specifically for giant fish like BC's White Sturgeon, ensuring the best chance of catching your prize trophy of a lifetime.
Ensuring our professionalism and commitment to passenger safety, River Monster Sturgeon Fishing Adventures meets or exceeds all legal requirements for Canadian Commercial Fishing Guides and strive to provide a perfect day on the river for each party and passenger.


Regular maintance on boat and gear tackle is performed after each trip to make certain each new adventure runs as efficiently as possible, always without a single hitch. This allows for maximum time on the river each day and thus provides more angling time to your party, making each fishing trip more effective and highly ensures the landing of your prize trophy fish.
We have never lost a fish once hooked due to faulty or improper gear or a lack of preparation.

Proudly sponsored by TUF-LINE The Ultimate Fishing Line River Monster Adventures uses Tuf-Line XP exclusively on all fishing journeys.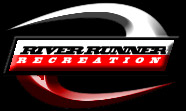 Our Jet Boats were purchased exclusively from River Runner Recreation in Taber, Alberta. See the link below for more info.
The boats are very roomy with four passengers each including storage space and have covered tops to protect you from the sun or rain.
For your comfort on the beach, we bring a number of sun and wind screens with us on our journey along with chairs, food and beverage coolers and other necessities to allow you to be comfortable and relax while out in the wild.
Occasionally, we travel through narrow and shallow parts of the canyon to reach isolated hot spot locations and our Jet Boats were purchased especially for your comfort and safety en route. Short rapids may also be present but the boats are more than capable to traverse these points safely and smoothly, and do so quite frequently with the least amount of discomfort to all those aboard.

Developed by our very own Pro-Guides, Monster Wrap is an exclusive bait tie thread that's changing the way you fish!