Lillooet is known for its gold!

Experience the thrill of discovering gold in your pan at our proven gold claim on the Fraser river.
---
SIX HOUR GOLD PANNING TOUR
---
$190.00 Per Person
(Minimum Of Three People)
---
Our Gold Panning Adventure Includes:
Experienced Guide
Incredibly Scenic 15 Minute Jet Boat Ride To And From Claim
Gold Pans/All Necessary Equipment
Vials To Take Your Gold Home
Gourmet Riverside Lunch
(Hearty Sandwiches, Baked Goods, Fruit, Snacks And Bottled Water)
Prices Do Not Include GST
Our guides work very hard to ensure your trip is a world-class experience. Gratuity is greatly appreciated!
---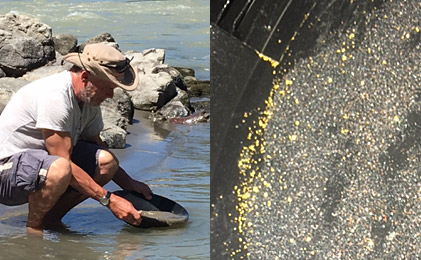 Lillooet is rich in history. Make sure to stop at the Lillooet Museum and Visitor Center!
Learn more about our location and how to get here on our ACCOMODATIONS page.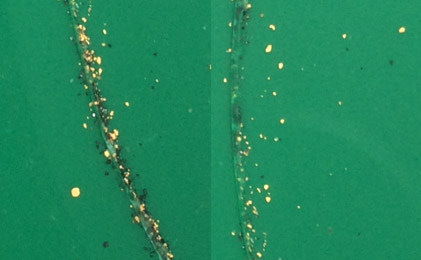 ---
Keep All The Gold You Find!
---